BIKE EXPERIENCE
Lake
A day trip in the unspoiled countryside, a 50-km bike ride to reach one of the cleanest lakes in Italy.
The adventure starts by taking the shuttle bus from The Sense Resort to Porticciolo di Baratti. From here, you set off by bike for Lake Accesa.
After about 5 km (3 miles), riding through vineyards and woodlands, you reach a viewpoint from where you can enjoy a lovely view of the lake. You then continue downhill as far as the beach where you can have a swim and a nice picnic.
After the brief stop, you set off again to ride around the lake. A quick detour into the woods to see the spectacular waterfalls where you'll have the opportunity to get back in the water for a refreshing swim. The tour concludes with the ride back to the port through woods and vineyards. From there, you will be taken back to the Resort by shuttle bus for a well-earned rest.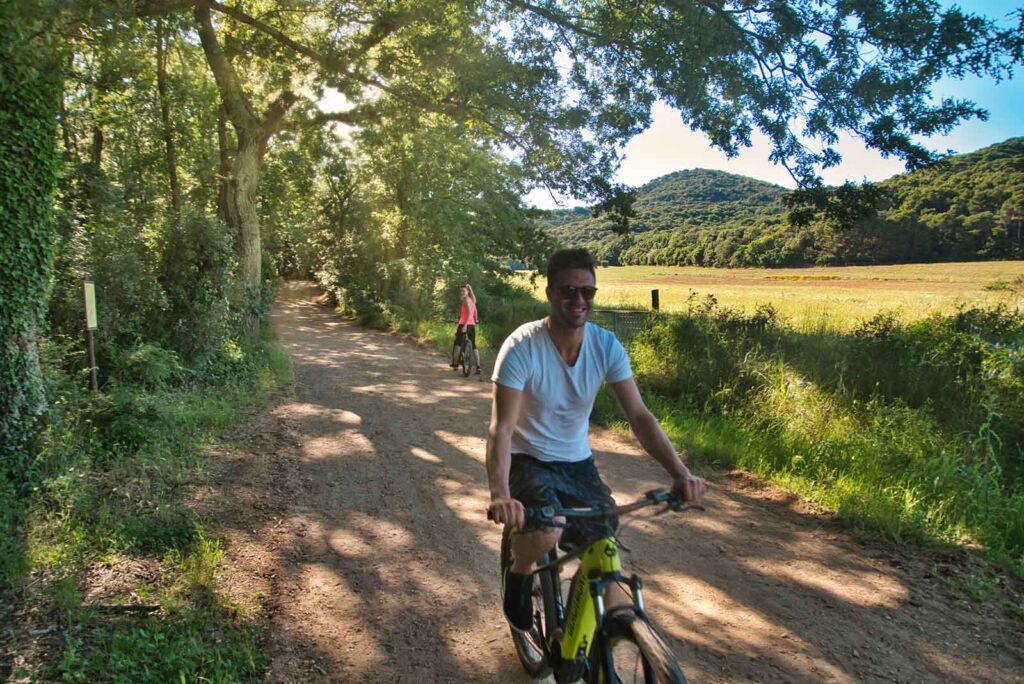 Lake & Bike
Experience among the uncontaminated nature, recommended costume and towel for a dip in one of the cleanest lakes in Italy.
This thrilling excursion into the Tuscan countryside is all about peace and quiet and lots of fresh air.
Don't forget your swimming costume and beach towel because a dip in this slice of paradise is a must on this long bike ride.