Tuscany Wine & Vineyards Tours
With our tours dedicated to wine in Tuscany you can discover one of the excellences of the entire region. Moving through villages and countryside, you will be able to admire the beauty of the vineyards, observe the work that goes into making products that are appreciated all over the world, and immerse yourself in modern wine cellars where ancient rituals are performed.
A perfect tour dedicated to wine in Tuscany and to the excellences of this part of Italy can be carried out by following the "Strade del Vino".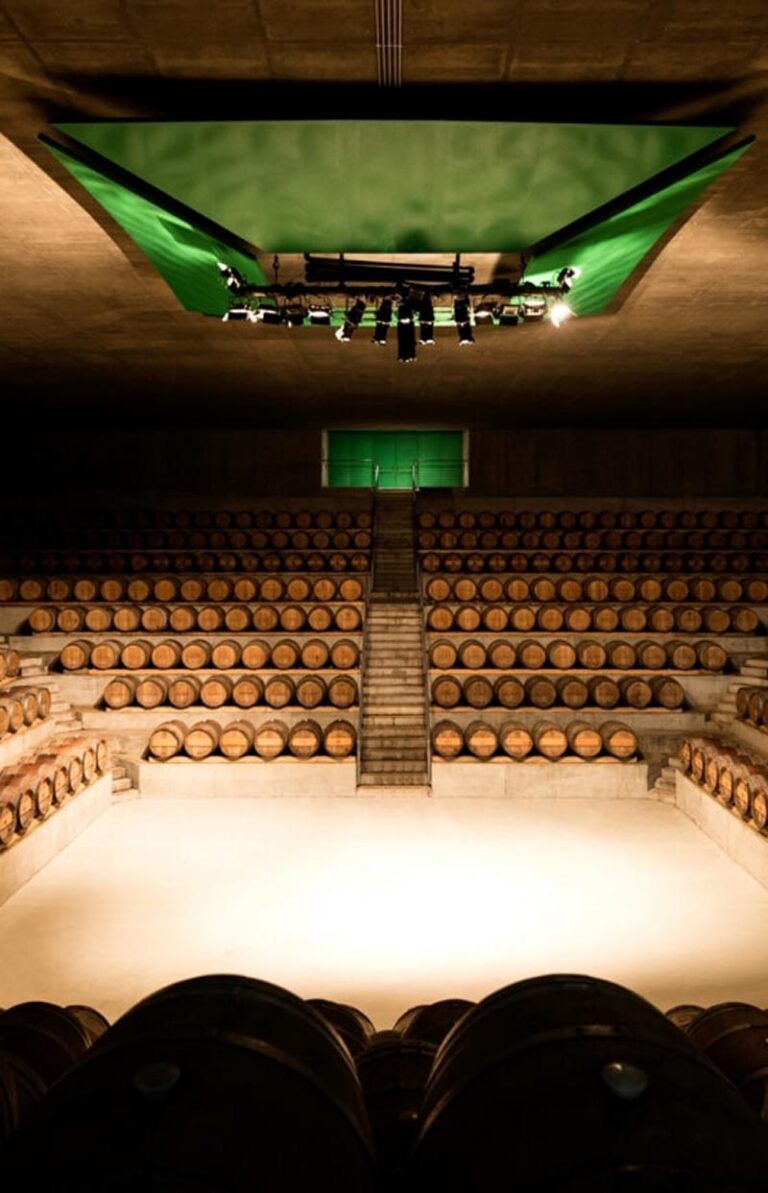 Rocca di Frassinello
Rocca di Frassinello: Renzo Piano's winery, in Maremma.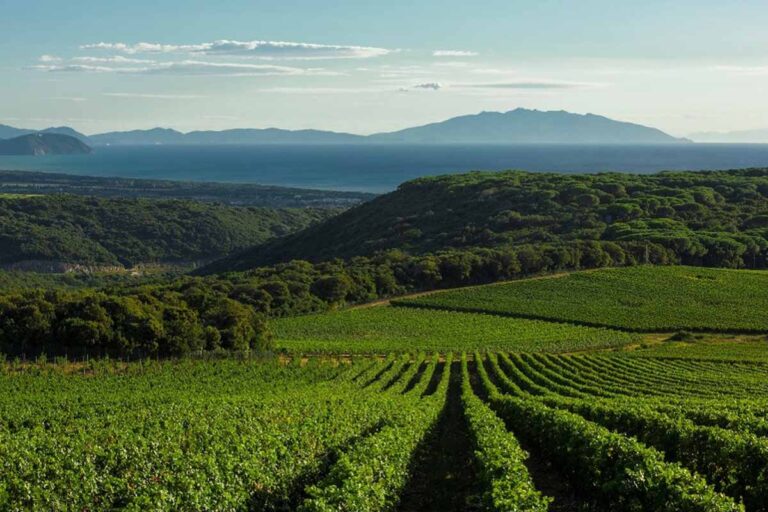 Tenuta Argentiera
The closest Bolgheri DOC winery to the sea and the one that reaches the highest altitude developing from the plain to the hills.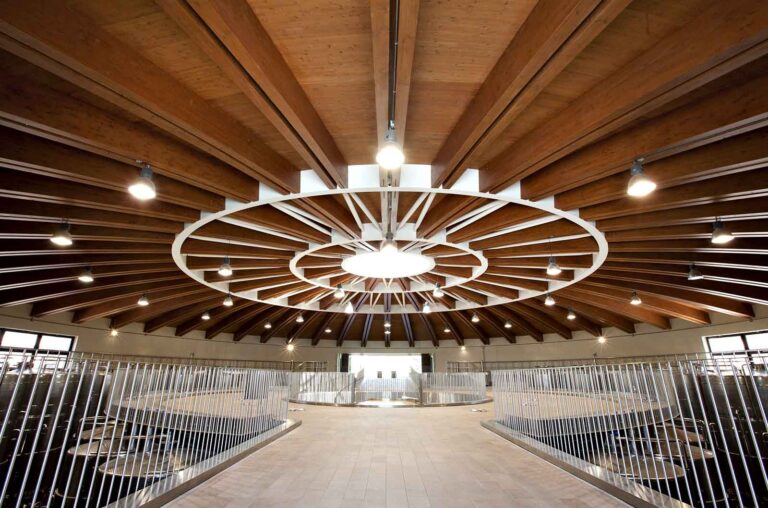 Le Mortelle
A few kilometers from Castiglione della Pescaia, in an extraordinary and fascinating position.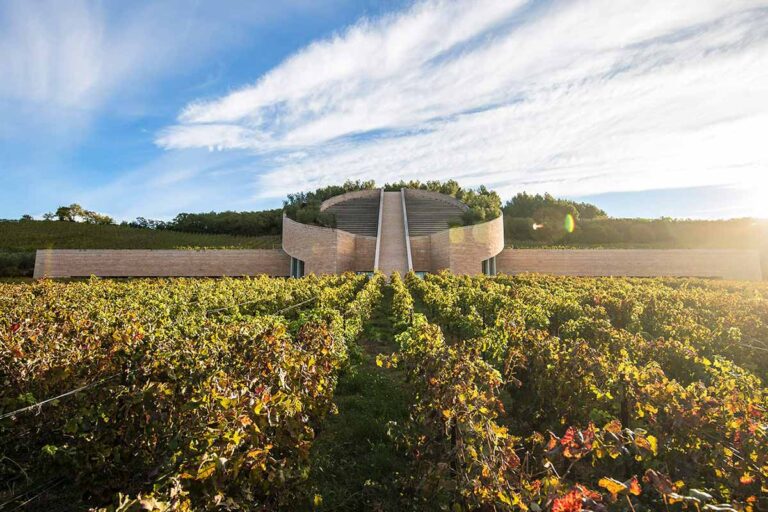 Petra
The Petra cellar designed by Arch. Botta is a majestic jewel in the heart of the authentic Maremma.
Tenuta Meraviglia
A paradise that inspires surprise and sweet expectations, a young and enthusiastic winery.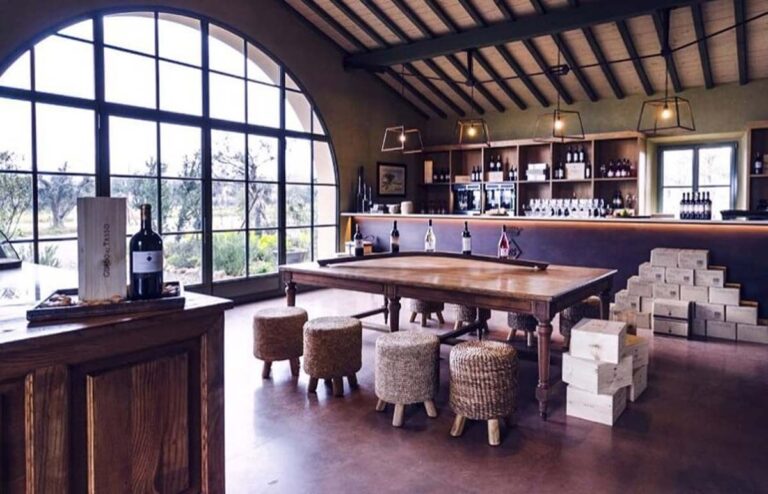 Tenuta Guado al Tasso
Tenuta Guado al Tasso is located in the prestigious Bolgheri DOC, on the coast of the Upper Maremma.
Ornellaia
Bolgheri wines, full-bodies wines which fully express the "terroir", have deep-rooted ties to the soil and climate from which they come.
Chianti Classico DOCG Lovers
Explore the wonderful Brolio Castle, located in the heart of Chianti area: with this guided tour you will discover the gardens surrounding the castle, the Chapel and the Ricasoli Collection, made of medieval arquebus, armor and experimental research on vineyards by Barone Bettino Ricasoli (1809-1888).
Tenuta le Colonne
Set between the blue of the sky and the cobalt hues of the Tyrrhenian Sea, Tenuta Le Colonne is located in the unique wine region of Bolgheri, which already presents a myriad of truly special qualities.
These are 20 confederated roads that pass through areas with a high vocation for wine-making and that also allow you to admire natural, historical and cultural beauties.
In this way, the pleasure of tasting top quality wines is combined with the knowledge of the local artistic heritage.
By travelling along the "Strade del Vino", you will move throughout the whole region, to Montepulciano, Cortona, Massa Marittima, Arezzo, Val d'Orcia, Lucca, Versilia, Colline Pisane, Chianti and Montespertoli, Montalbano, Carmignano, Monte Amiata, Costa degli Etruschi, Colli di Candia, Lunigiana, San Gimignano.
A true wine route in Tuscany, discovering excellent wines such as Candia dei Colli Apuani DOP, Colli di Luni DOC, the wines of the Hills of Lucca and Montecarlo, the wines of Val Di Chiana (including Chianti Colli Aretini DocG and Cortona Doc), Chianti wines, Chianti Colli Fiorentini DocG, Brunello di Montalcino, Morellino di Scansano, Vino Nobile di Montepulciano.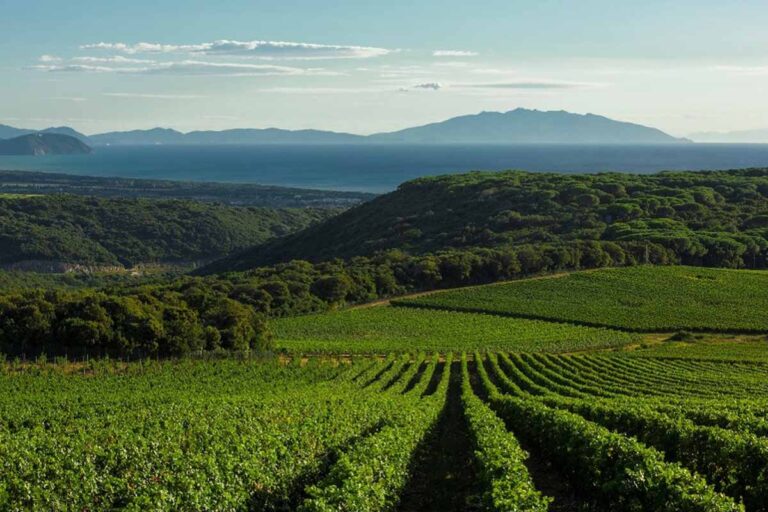 Wine tasting tours can be complemented by a tour of vineyards and wine cellars in Tuscany, to find out where cultivation and production take place, to discover the rituals and art of authentic wine-making masters, and to see how the wine is stored and refined.
And it is precisely the wine cellars that prove the connection between tradition and innovation in the world of wine. Tuscany features some of the most beautiful wine cellars in Italy, designed by great architects who have created buildings with a modern feel that fit perfectly into their surroundings.
These authentic temples of wine offer an entirely new experience, capable of merging art, flavours and nature.
Among the most beautiful and unmissable wine cellars are: Cantina Petra in Suvereto, Cantina Caiarossa in Riparbella, Cantina Antinori in San Casciano Val di Pesa, Cantina Colle Massari in Cinigiano, Tenuta Argentiera in Onoratico, Cantina Salcheto in Montepulciano, Podere di Pomaio in Arezzo, Il Borro in San Giustino Valdarno, Fattoria Le Mortelle in Castiglione della Pescaia, Fattoria delle Ripalte in Capoliveri, Cantina di Montalcino in Montalcino, Tenuta dell'Ammiraglia in Magliano, Rocca di Frassinello in Gavorrano, Cantina di Fonterutoli in Castellina in Chianti.